Unlock Actionable Deal Flow Signals
Trusted by: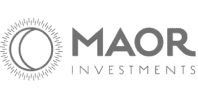 Opticore.ai
Headcount (MoM)
Sales Dept. (QoQ)
Deal Flow Alerts
Get instant notifications about deal
flow that match your preferences
Hired 2 VPs  in the last month (Sales,Marketing)
Published 8 new job openings in the last Q
Increased their sales dept. by 50% during H2
Hired 5 engineers from Google
Opened a new office in New-York today
Sync to your CRM
Actionable deal flow signals connected to your CRM seamlessly
Employee Growth / Geography
Find your next investment with AI-powered deal flow
Wave goodbye to time-consuming manual data entry.
With Dealigence as your industry scout, our platform keeps your data fresh effortlessly.
Experience customized insights and receieve deal flow that matters to you.
Funding: $10m≤
Headcount: 50≤
Runway: 9 months≤
Industry: Fintech
Tags: Enterprise
New Deals - Fintech Winners
Headcount
ARR
Burn Rate (mo.)
Last Funding
Tags
Investors
Butn Rate (Mo.)
$1.3m
2 months left
Last Funding
Pre-Seed
$750k, Mar 2022
Butn Rate (Mo.)
$450k
6 months left
Last Funding
Seed
$5.5m, Jan 2022
Butn Rate (Mo.)
$190k
3 months left
Last Funding
Seed
$4m, Aug 2021
Butn Rate (Mo.)
$120k
8 months left
Last Funding
A-Round
$9.5m, Oct 2021
Surface deep due-diligence
signals instantly
No more tedious research.
Leverage our proprietary database and AI engine to swiftly
uncover hidden signals about a company's performance and trajectory.
Opticore.ai
Burn rate is high by 15% compared to companies in the same funding stage
3 Sales team leaders departed in H1
High employee turnover in R&D department, average tenure is 14 months
Your top 5 co-investors already invested  in other deals in the space
CodeForge hired a new VP of Sales in the UK
DevLynx increased R&D dept. by 23%  in the last Q
DevLynx posted 12 job openings in all departments
ToolSpark CTO left the company 2 months ago
NexaTech raised a Seed extension (undisclosed yet)
Monitor your portfolio
and their competitors
Elevate your portfolio's competitive advantage by leveraging
crucial signals related to fundraising and hiring.
Explore investors connectivity
visually
Get an in-depth visual representation of startup deal-making
and fund information with Explorer, for free!
Say goodbye to deal hunting
Let dealigence curate and deliver opportunities straight to you